Do you have a favourite photo you would like to turn into an original art quilt? Once you master this simple technique you will be able to create beautiful art quilts easily and with confidence.

In this workshop you will learn a variety of ways to use simple photo apps to convert your photos into pattern templates. You will then learn how to transfer the patterns onto fabric and build up a deceptively complex image.

Included in this workshop is instruction to paint a gradation onto fabric which further enhance this original artwork.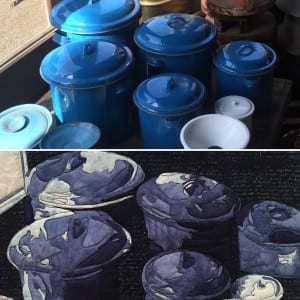 There is no sewing in this workshop but you will be shown how to finish your work during the workshop.