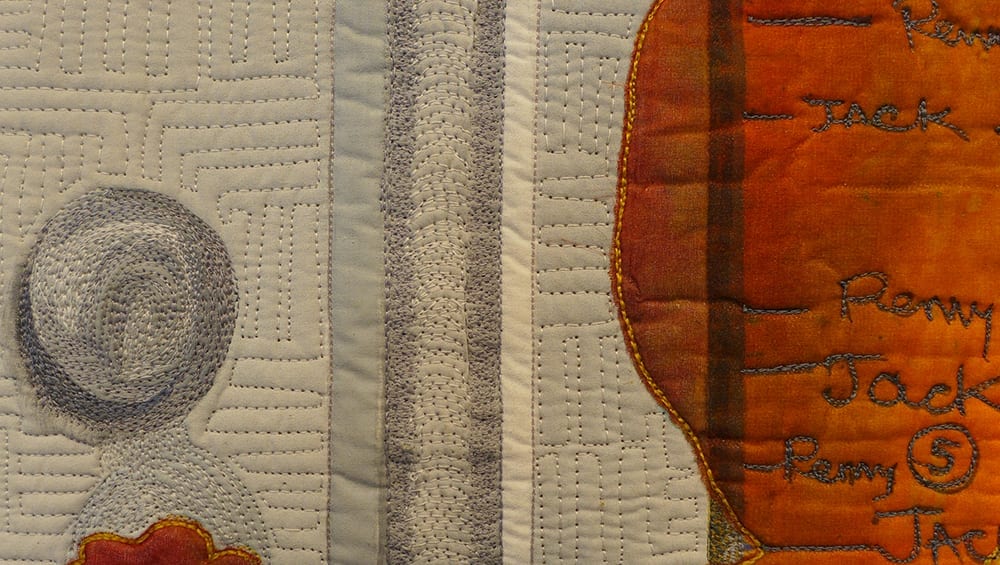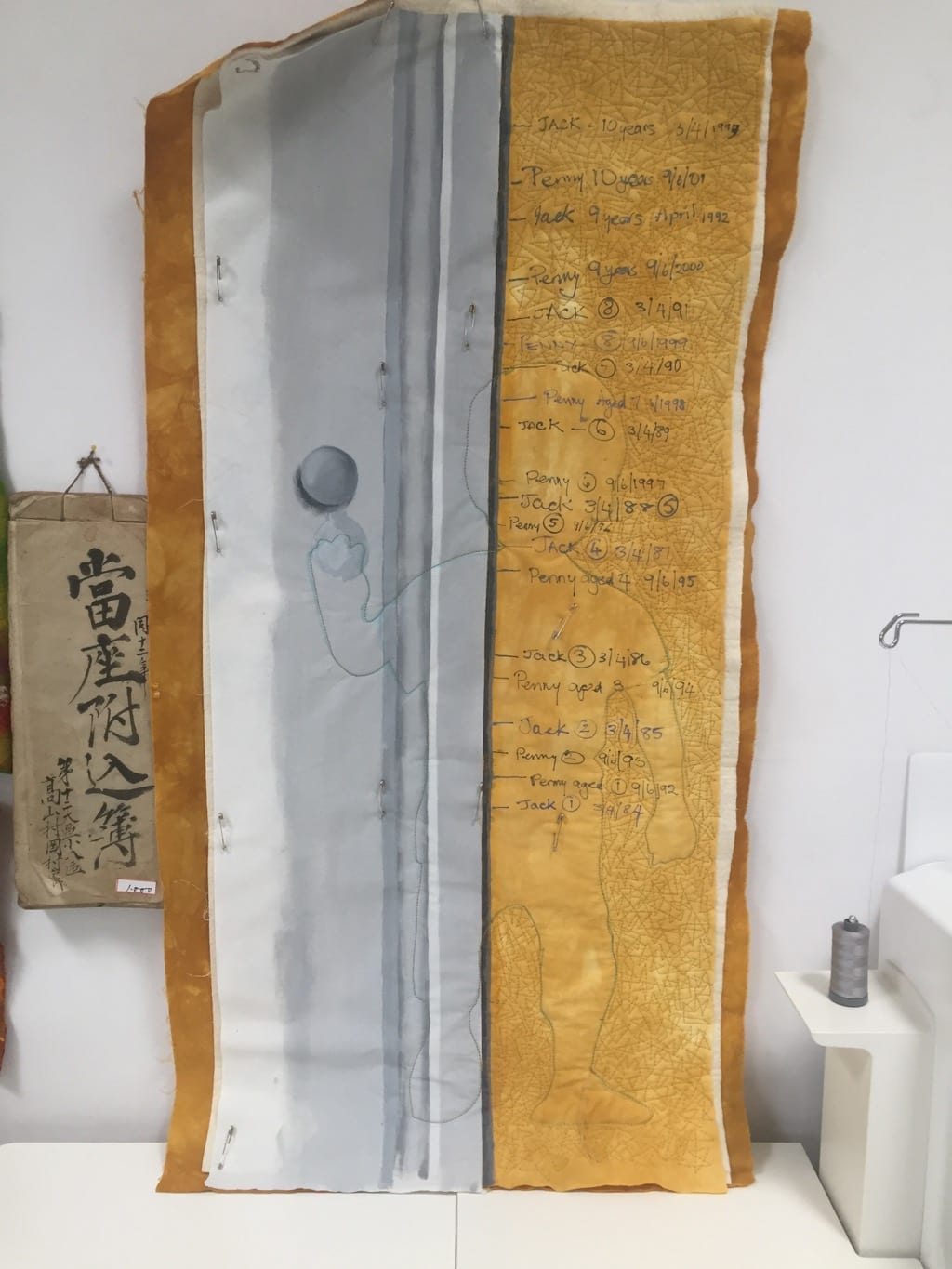 This quilt conveys the message of a demonstration of how a simple growth chart can make you realise that time has passed.
Designed as an entry for A Matter of Time Exhibition
Hand dyed cotton fabric was pieces and overpainted with the door frame and chart markings. Overlay of a silhouette in hand dyed silk organza of a child was stitched  over the quilt and then the quilt was free motion quilted.
Currently on a travelling exhibition until the end of 2017
Quilt Size – 40cm x 100cm (18″ x 40″)
Price – $720
 (available at the end of travelling exhibition – late 2017)