I am an introspective type of person. I think I am the only one who truely knows the mess that is in my head. So I felt I should attempt a self portrait for this prompt as it would be a first for me and an attempt to look closely at myself.
I played around with an image of myself and printed all the fabric with a thermofax screen created from that altered image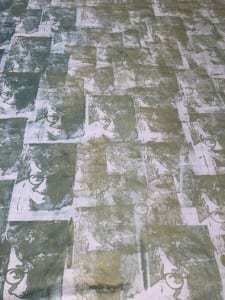 You can read all about the process on the Cloth in Common blog as this quilt was made to reflect the prompt of Identity.
Size is 30″ x 40″