I hate doing labels – even more than trying to work out Artist Statements but over the years I have come up with a quick and simple method
I used to do a nice little block in Word with my name , country and date and even remembered to leave room for the name of the quilt.
This year I decided to make it a little more personal and just wrote my details on a piece of paper with a thick pen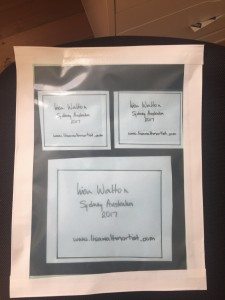 As I am working smaller this year I reduced the image by 60% to get a smaller label.
I then ran them through the thermofax machine to get a screen with two small and one large label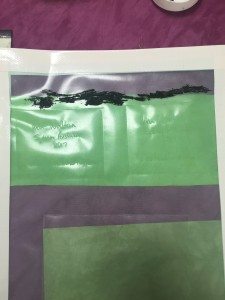 A quick swipe with some printing ink and now I have a small collection of labels.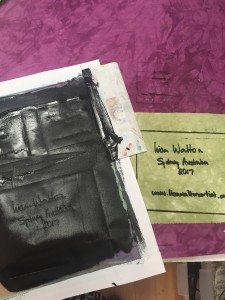 I fuse the back of each piece with some Mistyfuse and then just cut out a label when I need it, add a name and iron it onto the quilt.