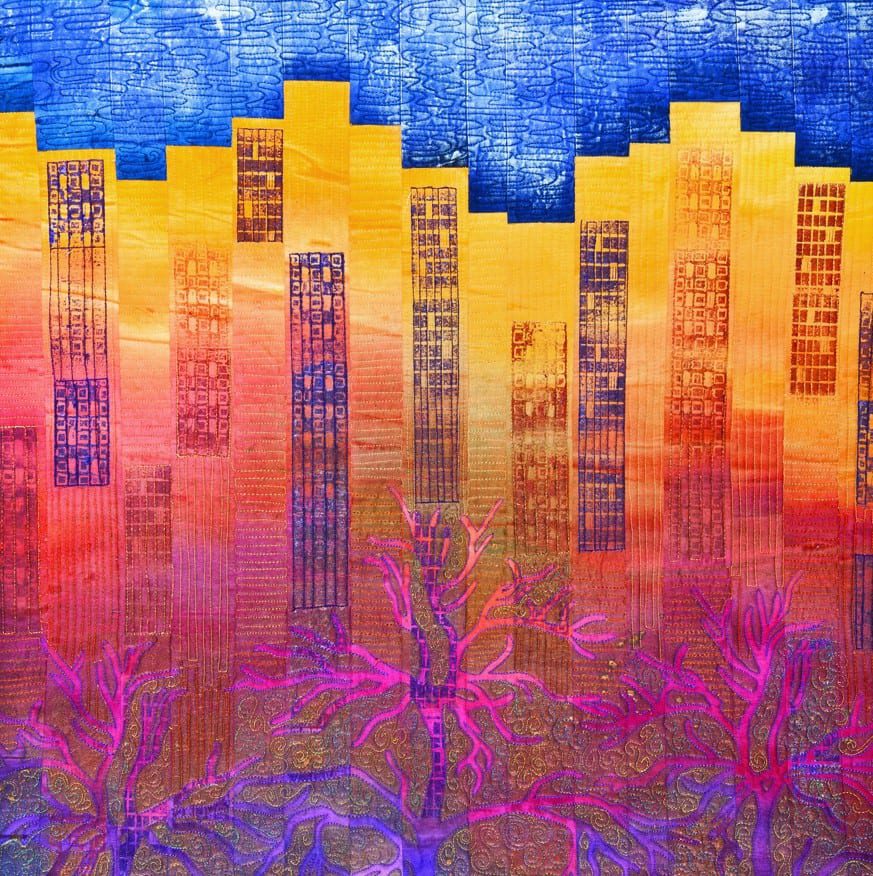 Cityscape Workshop
July 1, 2017
|
$140
Combining easy surface design techniques to create your own cityscape.
Simple bargello style piecing, stamp carving and screen printing or stencilling will inspire and delight! Finish with decorative free motion quilting for a unique work of art
Students will paint their own (supplied) fabric and then stamps will be carved and fabric will be sliced and reassembled and then embellished with hand carved stamp designs and screen prints to create their own cityscape.
Skills learned
Bargello style piecing
fabric painting
stamp making and stamping
stencilling
screen printing (screen printing)