One of the highlights of my recent Japan Tour was a visit to the monthly market at the Kitano Tenmangu Temple which is held on the 25th of each month.
I love scrambling around flea markets so a Japanese version was going to be an incredible adventure. There was of course a fabulous range of street food, second hand kimonos, indigo cloths, wooden carving tools and knives, ornaments and some bizarre things like any size of Mona Lisa you would like.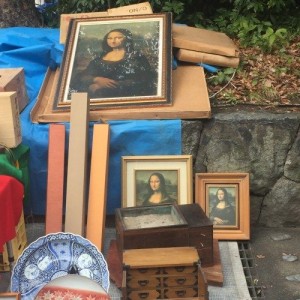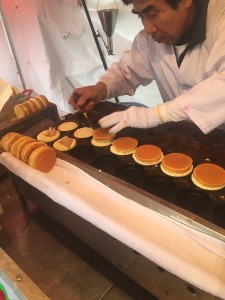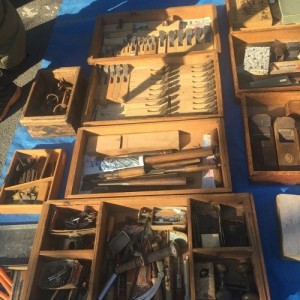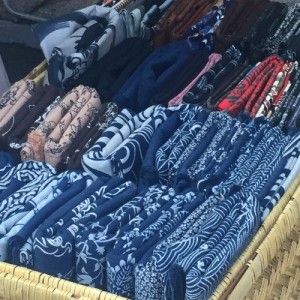 I wasn't disappointed. Within a few minutes I found an innocuous box holding a great selection of unused vintage Yuzen Stencils at a really reasonable price. I only bought 8 but there is always next year.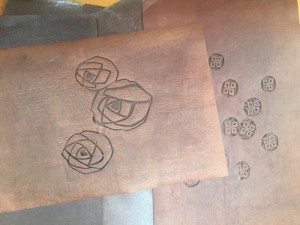 Having bought some a few trips ago I knew I didn't want to damage them by using them directly but wanted to convert them into Thermofax Screens so this is what I did this time.
I scanned the original screen and imported the image into Photoshop but I'm sure that other simpler photo editing programs would have the functions too. As I wanted the negative of the image for the thermofax screen, I inverted the image and then made it black and white.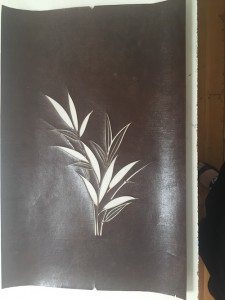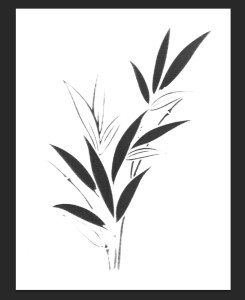 I then printed it out and added some thicker lines which had gotten lost in the process as well as a couple of extra lines and leaves. I don't know what the copyright issue would be on an unnamed, unused vintage screen but I just wanted to change it a bit to be safe.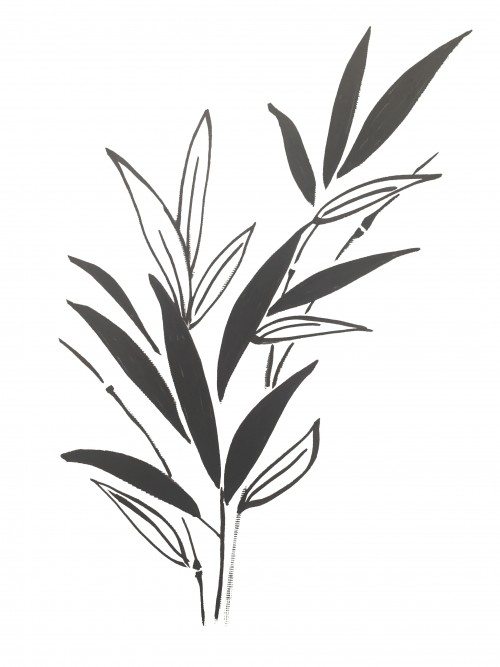 Then I photocopied it again (the pen marks don't work on a thermofax) to get the final image and ran it through my machine.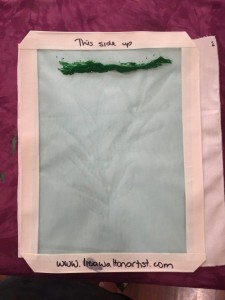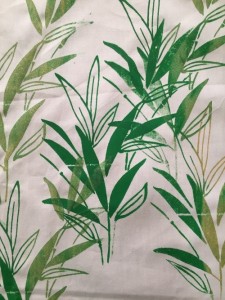 The initial test prints worked well so I will definitely be adding it to my range of thermofax screens on the website with the others coming when I have more time.
I think I will do this one next. I think it would great repeated in a circular pattern or tiled top to bottom,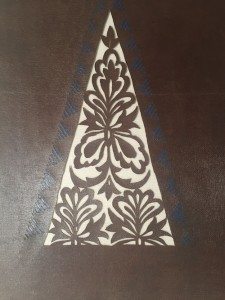 If you want to get your own then think about joining me next January when we go back to Japan with a definite visit to the Market. Check out the Opulent Journeys Website as the trip will be appearing there very soon as we are just fine tuning the itinerary to make it even better next time. Or watch my Facebook Page where I will announce it as soon it is online. Places will be limited to give you best possible experience