A quilt that just sort of grew out of nothing is now a really fun workshop.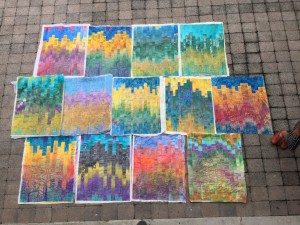 It combines a few different techniques to create an original cityscape
White fabric is painted with good quality fabric paints in a landscape type colour scheme.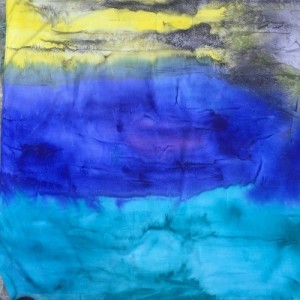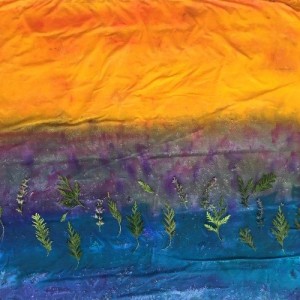 Once painted the fabric is stitched into a tube and then cut into strips  and cut in a staggered design similar to Bargello style of quilts. They are then stitched together.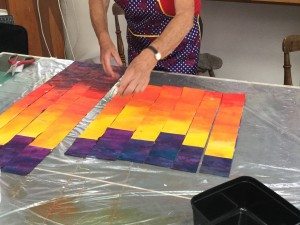 Stamps are cut to replicate window and stamped onto the upper sections of the buildings.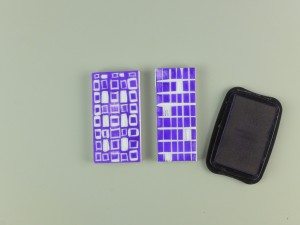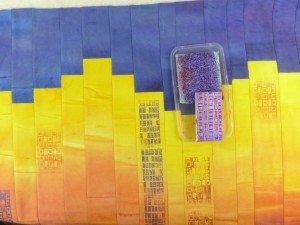 The bottom half repeats the top colourway and when I made the original I wanted to hide the blueness. So I sourced some really perfect timber stencils of trees. I couldn't decide how to paint them so I finally decided to spray paint them with opaque paint to cover the fabric colour beneath. Scary but it works really well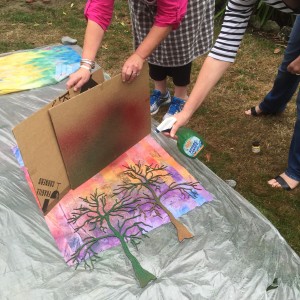 I love it when my students do their own thing and here are some of the interesting variations that have been created.