This is the first post in my new blog on my new website.
There have been many changes in how I am looking at myself, my art and my life. As much as I love Dyed & Gone to Heaven – it is a store. A busy and exciting store but nevertheless it does not do anything to define me as an artist.
This is the direction I am moving towards so although Dyed & Gone to Heaven is still here supplying you with all the good stuff to play and create with, I am differentiating it from my art practice so the new website is called Lisa Walton – Textile Artist. Simple change but it took a while to work out.
On the new website you will see a Gallery of my work which will grow as I continue to add my work to it. There is also a Gallery Store which will have unique items made by me such as furnishings, wearable art and one off designer items as well as my new obsession of jewellery.
Teaching has also become a major part of my life so there is a section dedicated to showing you what Workshops I teach and where I am teaching them. I am always thrilled to discuss new possibilities and am very flexible with my classes so please ask if you want something specific.
Of course I have updated the Dyed & Gone to Heaven store as well with lots of new products – check out the new Thermofax Designs and my own range of Art Foamies stamps called Aussie Animals. I had such fun designing these and hope you like them too.
We have also decided on a set postage fee of $9.50 within Australia ($3 for small flat items which can fit in letter envelopes). This should make things much easier for everyone. Overseas customers will be charged by weight which is the fairest way for all.
Check out the Hand Dyed Fabrics section. Peter has dyed over 150 new repeatable dye colours. We have changed our base fabric to a gorgeous 100% cotton sateen which has a high thread count and an absolutely delicious feel. Also available in coordinated sets.
There is also a section now called Inspiration where I will continue to fill it with examples of what you can do with the goodies you buy from us as well as any videos I think you will like. I'll continue to make more videos myself too and this is where they will live.
You will also notice in the store that you can now buy my online ebooks directly from me rather than going through Amazon and this will grow as I update and download all my original quilt patterns to be available to download.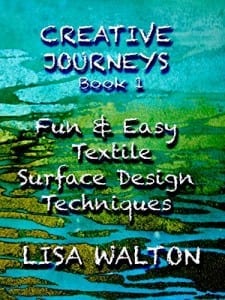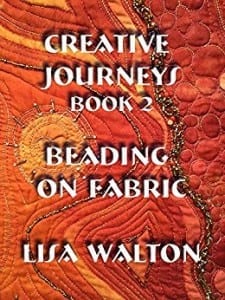 Finally – the final component in my creative life are the Textile and Food Tours. The trip to Japan in January for the Tokyo Quilt Festival is almost full so be quick but I have just announced our Tour to Morocco and Barcelona with an add on tour to the European Patchwork Meeting in Alsace France to top it off. All the details are on the  Calendar page.
Of course with any new changes there will be hiccups so please let me know as soon as possible if something is incorrect or not working. Constructive feedback is welcome too. It has been an interesting and long journey to get to this point so sometimes really obvious things are invisible.