I'm a great fan of Linda and Laura Kemshall who produce Design Matters TV
This is a subscription service and they produce high quality videos every week. I've been a subscriber for years and look forward to their wide variety of topics every week.
Laura recently demonstrated making small books from scratch and I wanted to give it a try to take as a little sketchbook to Japan next week.
You'll have to subscribe to DMTV to get all the process but I'm sure it's ok to show you a few of my steps.
The idea is that you decorate the papers first so you aren't confronted with blank white pages so and I used some of my Japanese themed stencils and stamps.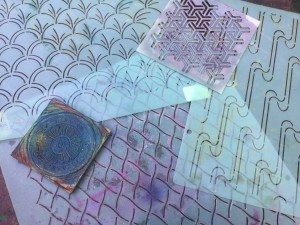 Then printed up a couple of sheets of cardboard I had lying around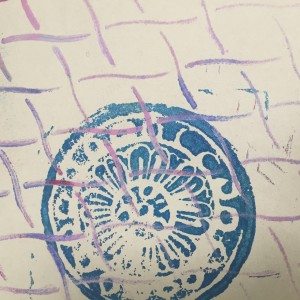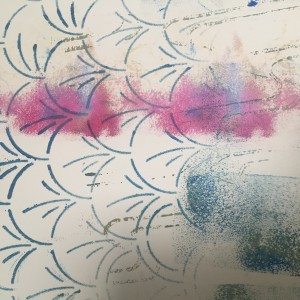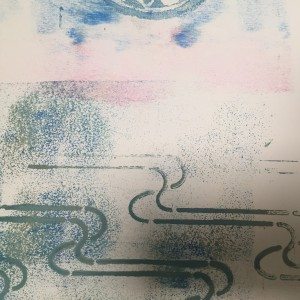 You then tear up the card into regular shapes and Laura showed an easy way to bind them together.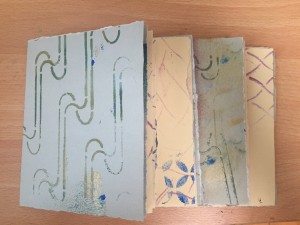 So this is a what I ended up with. Fun way to spend an hour or two.